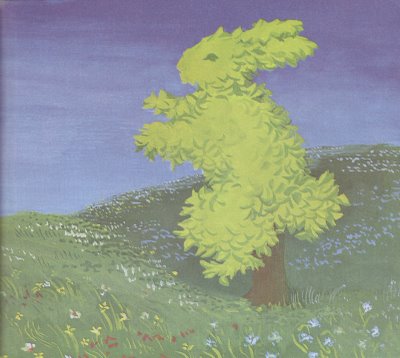 illustration by Clement Hurd
Last month, I read The Runaway Bunny to A and C for the first time. Since then, it has become a favorite at story time. Through the book, the naughty bunny creates elaborate fantasies of escaping from his mother. He promises to become a crocus, a rock, a sailboat, but my heart just about dropped out of my chest when he said he would become a bird to fly away from her. Bunny's mother responds simply:
"If you become a bird and fly away from me, I will be the tree that you come home to."
I had to take a moment to regain my composure. What a poetic job description: a shelter from the storm, a home, a tree that a bird comes home to. Life holds so many disappointment for children. Their little hearts are so optimistic. They are so eager for acceptance, without fear of rejection. In a way, I welcome the disappointments. If they are never picked last for a team, if they only have positive interactions from their peers, they won't easily develop a compassionate heart- something I want so much for them to have. We've already begun experiencing this with A, and it breaks my heart, too.
I can't shelter him from all of those disappointments, and I don't want to. I can, however, be his home, his shelter from the storms of growing up, a tree that my little birds can come home to.